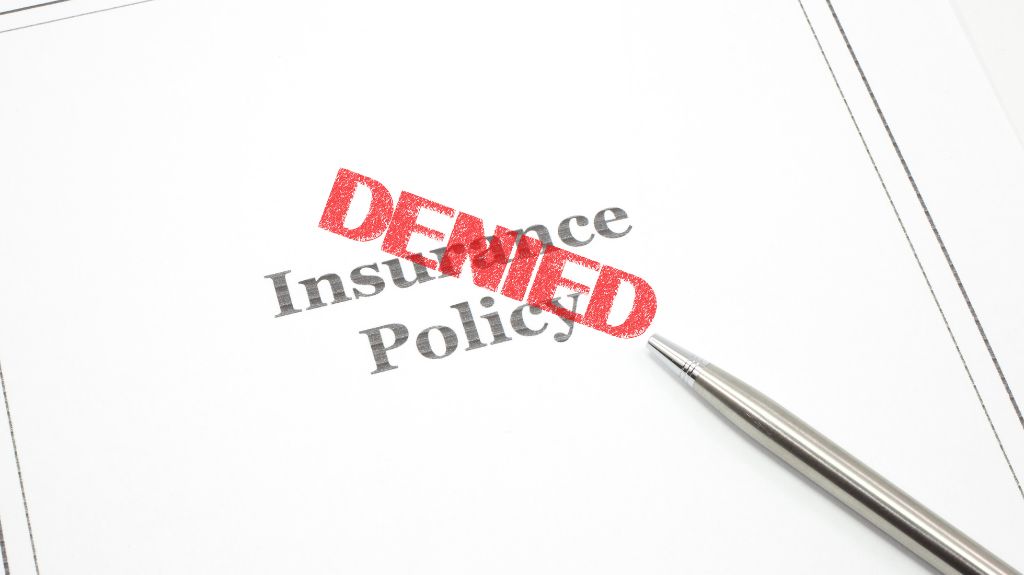 Insurance – life, auto, homeowner and business – provide peace of mind and support in your worst moments. But what happens when your life insurance claim is denied? What do you do if your business has a fire and your insurance claim is denied? That is your livelihood at stake. Saxton Law Firm specializes in denied life insurance claims, denied homeowners' insurance claims and business insurance losses and we are here to help. We have an interest in our clients and their insurance and we wanted to know – which insurance companies deny the most claims – and here is what we discovered.
Top 8 Worst Insurance Companies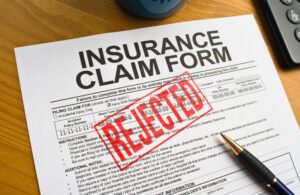 Did you know that American insurance companies generate more than $1 Trillion each year just with premiums? They do not make that money by paying out claims – and many have a reputation for denying claims to their policyholders. And while these insurance providers have a reputation for denied insurance claims, a competent insurance attorney like Saxton Law Firm, can help tip the scales in your favor when you have a denied claim. 
We are not saying that you should not have insurance. Insurance is important to protect you, your family and your property. We just want you to be selective when you choose your insurance policy and provider. Understand that not all policies and not all providers are the same. Here is a look at the top eight worst insurance companies in the United States.
1. Allstate
We know you have seen the ads. You're in good hands with Allstate. What you may not know is that Allstate CEO Thomas Wilson has admitted that his priority is to make money for shareholders – not you the policyholder. Add increased rates and denied claims to the equation and Allstate is at the top of this list.
2. Unum
Unum is a leading disability insurance provider in the United States has a reputation for denied and delayed insurance claims – even when claims include their own employees. The insurance provider has been the subject of investigation in California for its claim denials and denied benefits to a man, forcing him to keep working, despite his doctor's orders.
3. State Farm
Like a good neighbor, State Farm is there. Maybe not so much. State Farm is the highest-earning provider in the United States and yet has fallen short in its obligations to policyholders. The company was held accountable for fraud by victims of Hurricane Katrina who were denied claims where insurance agents intentionally mis-classified wind damage as flood damage.
4. AIG
Did you know AIG is the largest insurance company in the world and its CEO Brian Duperreault made more than $19 million in 2019? The provider has a reputation for paying as few claims as possible and is under investigation for multiple charges of corporate fraud. The company will create obstacles with the purpose of denying claims and Saxton Law Firm can help you navigate those obstacles.
5. Anthem
Have you heard of Blue Cross-Blue Shield insurance plans? Anthem Insurance has incurred fines from the government for its policies and has created a reputation for canceling insurance policies for policyholders with chronic illness and pregnant policyholders. A recent allegation by MaineHealth Network has claimed that Anthem has not paid more than $70 million in claims and has been cut as an in-network provider.
6. Farmers Insurance Group
When you choose an insurance provider, it is important to check the reviews. Farmers Insurance Group has low customer satisfaction ratings despite millions of dollars in profits and both Consumer Reports and J.D. Power have rated the company as one of the worst home and auto insurance providers. The company has also been found guilty of unlawful termination of an executive who planned to testify that the company paid its female staff members less than men
7. UnitedHealth
Health insurance is about more than just money – it is about patient health. UnitedHealth has been cited for its low reimbursement rates on claims and delayed payments that doctors have claimed can put policyholders and patients at risk. The provider continues to make millions with its partnership with AARP and charges its older policyholders higher premiums.
8. USAA
Ads for United Services Automobile Association (USAA) claim to prioritize service members and their families – but the actual data behind the insurance provider paints a different picture. USAA Insurance has a reputation for delaying claims, which means that policyholders may feel financial pressure and will settle for a lower claim amount when their claim is approved. This is despite record profits in recent years.
READ MORE: Why Do Home, Auto and Health Insurance Claims Get Denied?
Are you looking for a new insurance provider? It is important that you do your due diligence when searching for a new insurance policy and asking questions like – which insurance companies deny the most claims – are relevant. If you have questions about your insurance policy or you have a denied claim, Saxton Law Firm is here to help answer your questions and support your appeal.