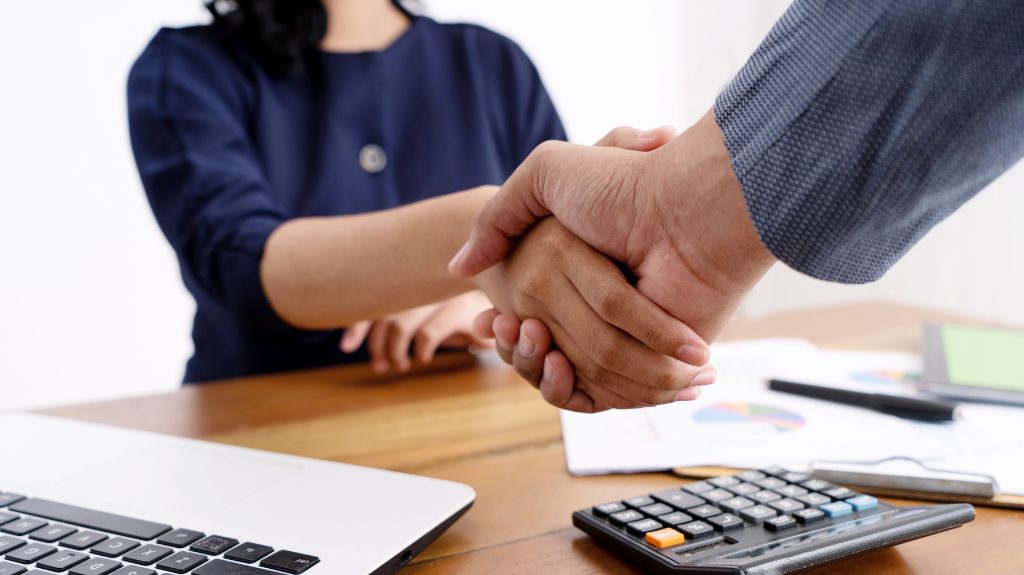 Do you own your own business with a partner? Are you hoping to find a business partner and start something new? Is it time to move on from your business and retire? A business partner can be a valuable resource as an entrepreneur and as time goes by, you may decide that you want to step back from that business partnership and you may have questions. We specialize in small business law at Saxton Law Firm and can help with this quick overview of how to form or dissolve a business partnership for Kansas City-area business owners.
Do I Need an Attorney to Form or End a Business Partnership?
Whether you are creating a business partnership or moving on from one, you may ask – do I need an attorney? A lawyer is not required to create or dissolve a partnership – but it can help make the process a little less complicated and stressful when it comes to legal processes. An attorney can help you create and formalize a business agreement and help you and your business partner come to terms when you choose to dissolve the partnership.
How To Form a Business Partnership
When you decide to form a business partnership, the first step is to determine what type of partnership best fits your business model – a general partnership, a limited liability partnership or a joint venture partnership. This will set the framework for your partnership agreement. You can have a verbal agreement with your business partner, but we recommend that you create a written partnership agreement that will outline each partner's roles and responsibilities within the partnership.
Here is a quick look at elements you want to detail in a written partnership agreement and have reviewed by an attorney at Saxton Law Firm.
Name of the Business Partnership
Personal and Financial Goals of the Partnership
Duration of the Partnership
How Much Each Partner Will Contribute – Money, Property, Services, Etc.
Assets and Ownership Interests of Each Partner
Roles and Responsibilities of Each Partner
Accounting Obligations for Each Partner
Distribution of Profits and Losses for Each Partner
Permissions and Restrictions on Any Additional Activities
Potential Buyout Options for Each Partner
Detailed Process for Adding/Removing Partners
Terms and Conditions of Termination
Partner Salaries, Work Hours, Sick Leave and Vacation Details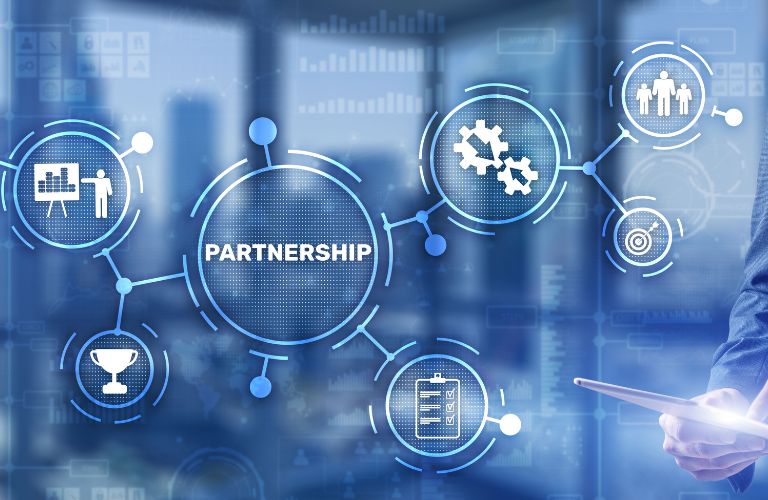 How To Dissolve a Business Partnership
Did you know that between 50% and 80% of business partnerships end? It may be because the business partnership simply is not profitable or maybe it is just time to move on to a new venture or retire. Regardless of the reason why, the end of a business partnership can be complicated and stressful. The advice and counsel of an attorney at Saxton Law Firm can help alleviate pressure on both parties.
Here is a look at steps you should take when it is time to dissolve your business partnership.
Review your business partnership agreement to determine the parameters set for the dissolution of your partnership.
Discuss the current state of the business and partnership with your partner. Can things be changed to better the partnership? Is dissolving the partnership your best course of action? Reach a general agreement for the future of your business partnership.
Have an attorney create partnership dissolution documents that are legal in your state and include all elements and facets of your business partnership before you file the documents.
Close any joint business accounts and resolve any financial obligations that may include outstanding debts, leases, credit cards or loans. If one partner will be taking over the business, it is advised to close all accounts and have that partner open brand-new accounts in their name.
Last – but not least – it is important to communicate the changes to your business partnership with any customers, suppliers, business attorneys or community representatives who may have interest.
READ MORE: What Should I Do If Customers Are Not Paying Bills?
We hope that this guide to how to form or dissolve a business partnership created by the team at Saxton Law Firm has helped you with your entrepreneurial adventures. Business owners in the Kansas City area who have any additional questions can contact Saxton Law Firm for a FREE legal consultation on small business law, life insurance, business insurance and more!